Pestival returns to London
Standfirst
LONDON: A season of events reconsidering humanity's relationship with the insect world.
Body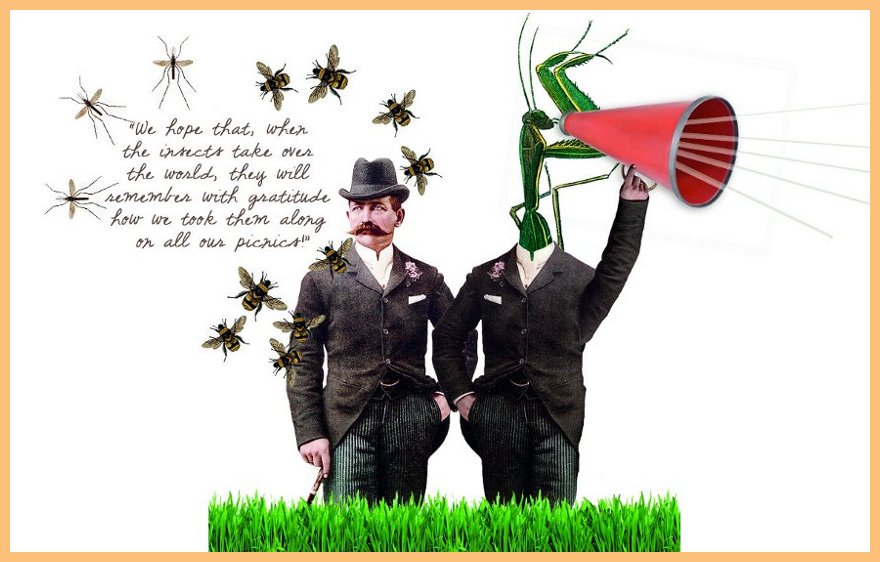 This spring sees the return of Pestival – the brilliant festival of insect-related occurrences – and this time, they're taking over the Wellcome Collection. Across a month-long season of games, installations, debates, discussions and dinners, visitors will be encouraged to reconsider humanity's relationship with the insect world.
Highlights include an installation entitled Insects au Gratin, by Susana Soares and Steak Studio, which proposes entomophagy (the eating of insects) as the solution to humanity's consumption challenges, whilst Exploring the Deliciousness of Insects sees the Noma-founded Nordic Food Lab present a series of insect-based snacks and canapés. There's also walking tours, debates, and a fast-paced strategy game which pits humans against a nest of ants.
The first ever Pestival took place in Barnes back in 2006, and was co-produced with Mark Pilkington, but it was in 2009 at the South Bank Centre that Pestival really rose to prominence. Featuring the likes of Graham Coxon, Bob and Roberta Smith, Robin Ince and the wonderful Tessa Farmer, Pestival was visited by over 200,000 in just three days. A month-long season at the Wellcome Collection seems like the perfect next step.  
As the EU ban on the neonicotinoid pesticides responsible for colony collapse disorder in global bee populations was vetoed last week, the question of "Who's The Pest?" is sadly more apt than ever.

Who's the Pest? is taking place at the Wellcome Collection, London from 18th April to 16th May 2013.
Image credit: Who's the Pest © Wellcome Collection