Rick Simon's Harvest of Beauty & Intrigue
Standfirst
If a child might ask, "What does it mean 'to have a good eye'?", we could say, "Look at the photo collages of Rick Simon. Look at what he does with small things he finds in nature — a twig with leaves here, a flower with petals there — and how he puts them together to make interesting pictures. He has a good eye for beautiful things that get our attention and bring us pleasure."
Body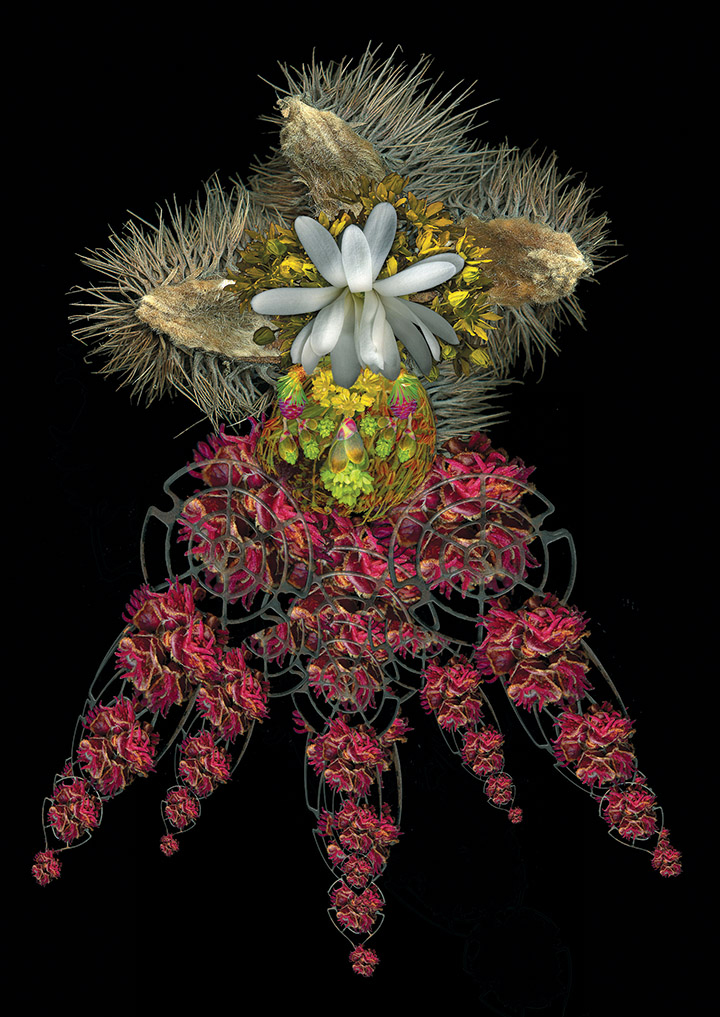 Dressed for Dinner. 2019.
Milkweed. 2019.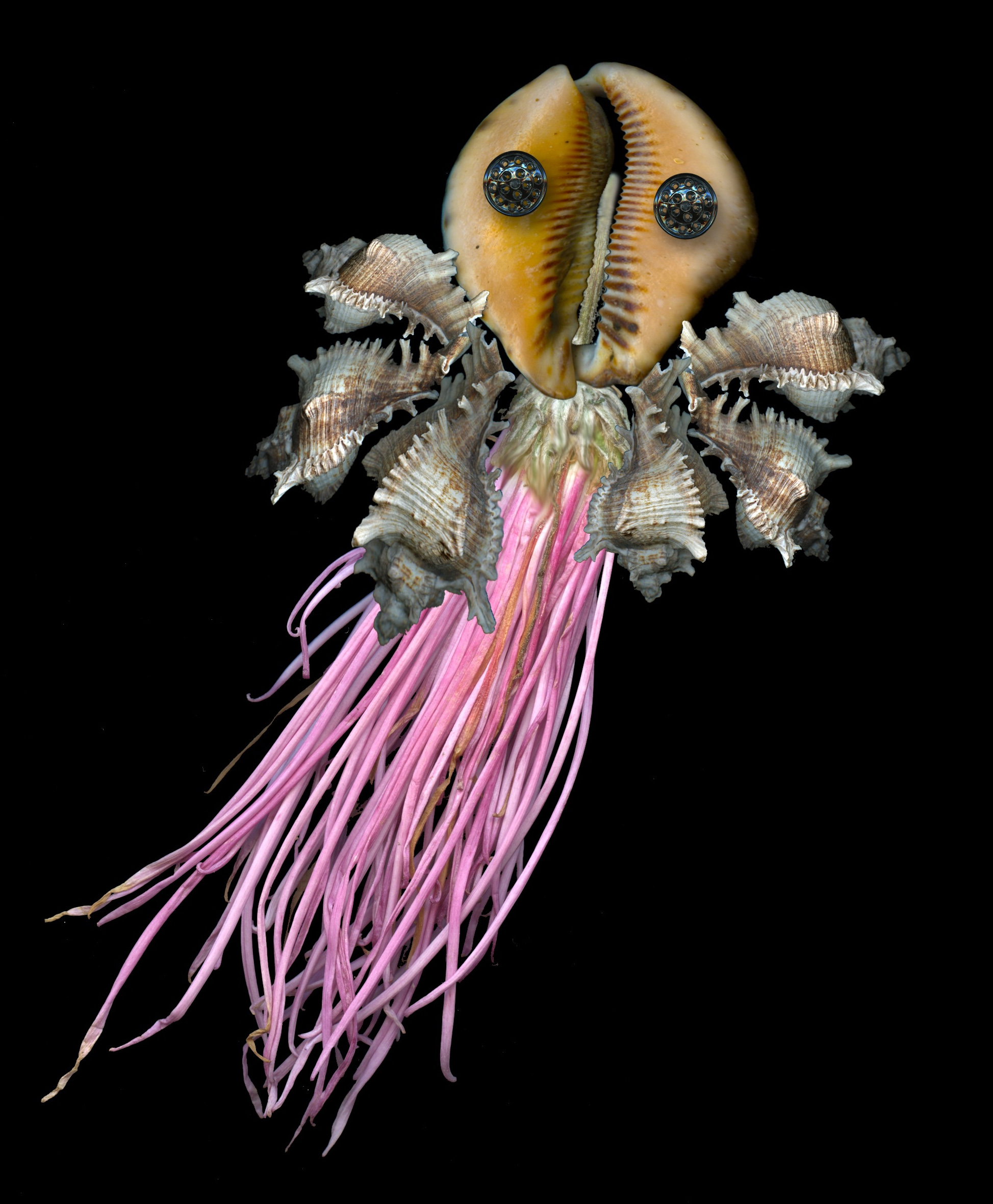 See Creature. 2019.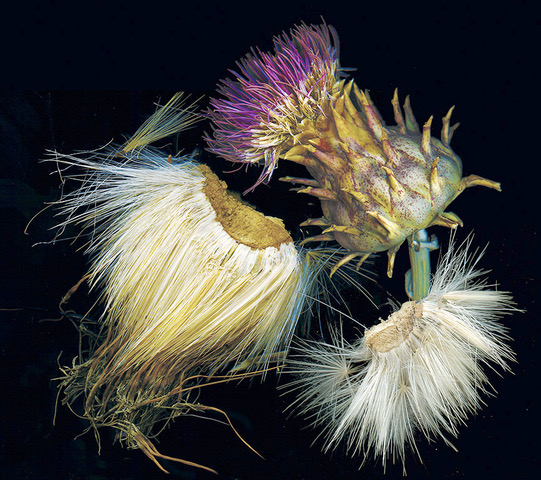 Thistles.
Bush Flat. 2019.
Shaving and Cactus. 2019.
Larch and Speer. 2019.

RICK SIMON is a graphic designer, photographer, collage artist and stilt dancer. He has worked, almost consistently, at Coach House Books in Toronto since the 1960s.
For a more comprehensive article on Rick Simon's artistic beginnings and reflections on his work, see this article. 
Contact address for ordering Rick Simon's digital prints: mail@rslashs.net