Standfirst
As a genre, aerial photography didn't change much over the decades. Then the aircraft camera arrived. In the hands of a talented photographer, flying above the architectural landscape can reveal a whole new way of seeing things. Utilising one of the first consumer drones, Brad Walls stumbled across his passion for aerial content through stitching small video clips together In this essay Walls takes a birds-eye view of a dominant cultural icon in his native Australia.
Body
Brad Walls. 'Layers.' 2020.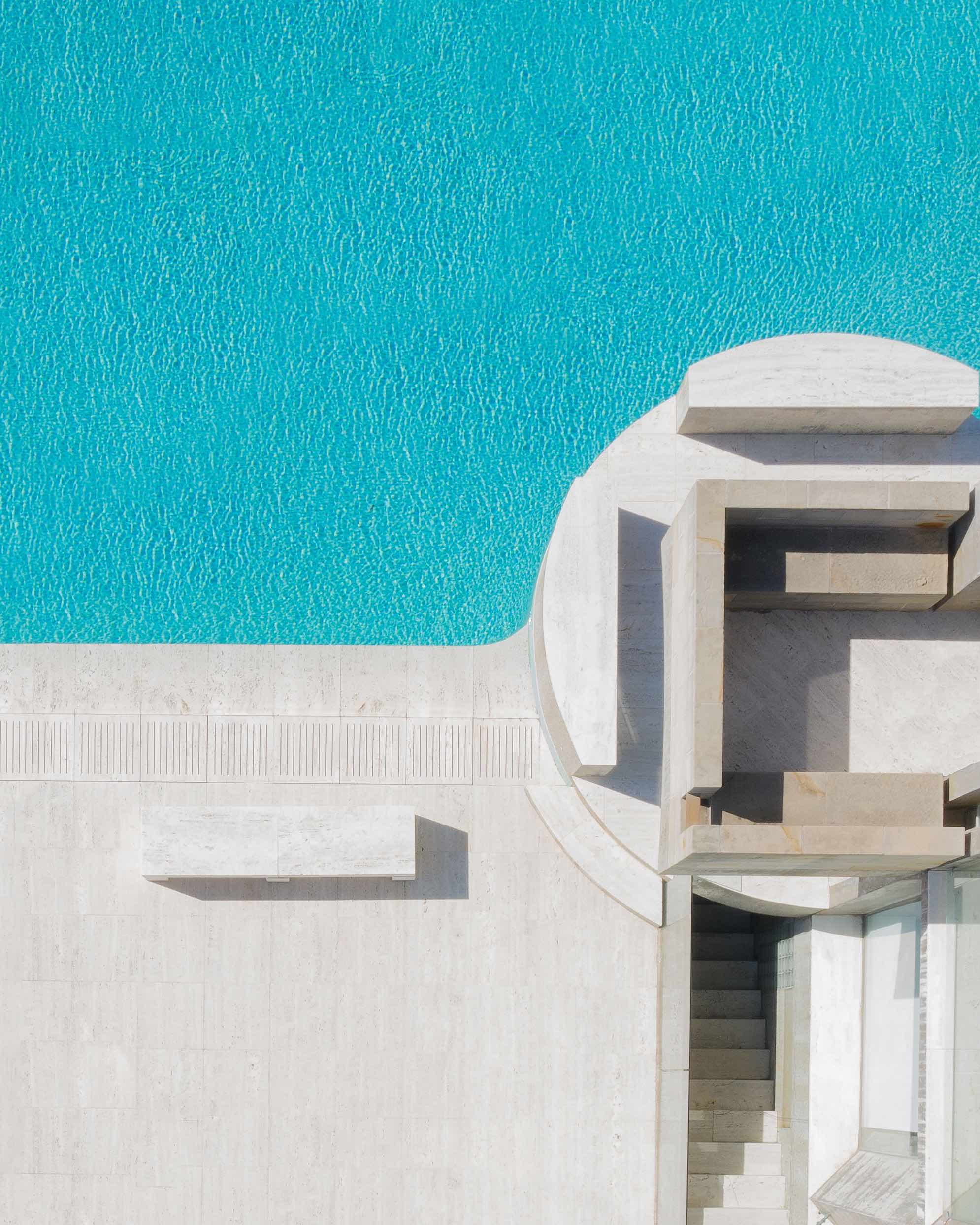 Brad Walls. 'Parasol.' 2020.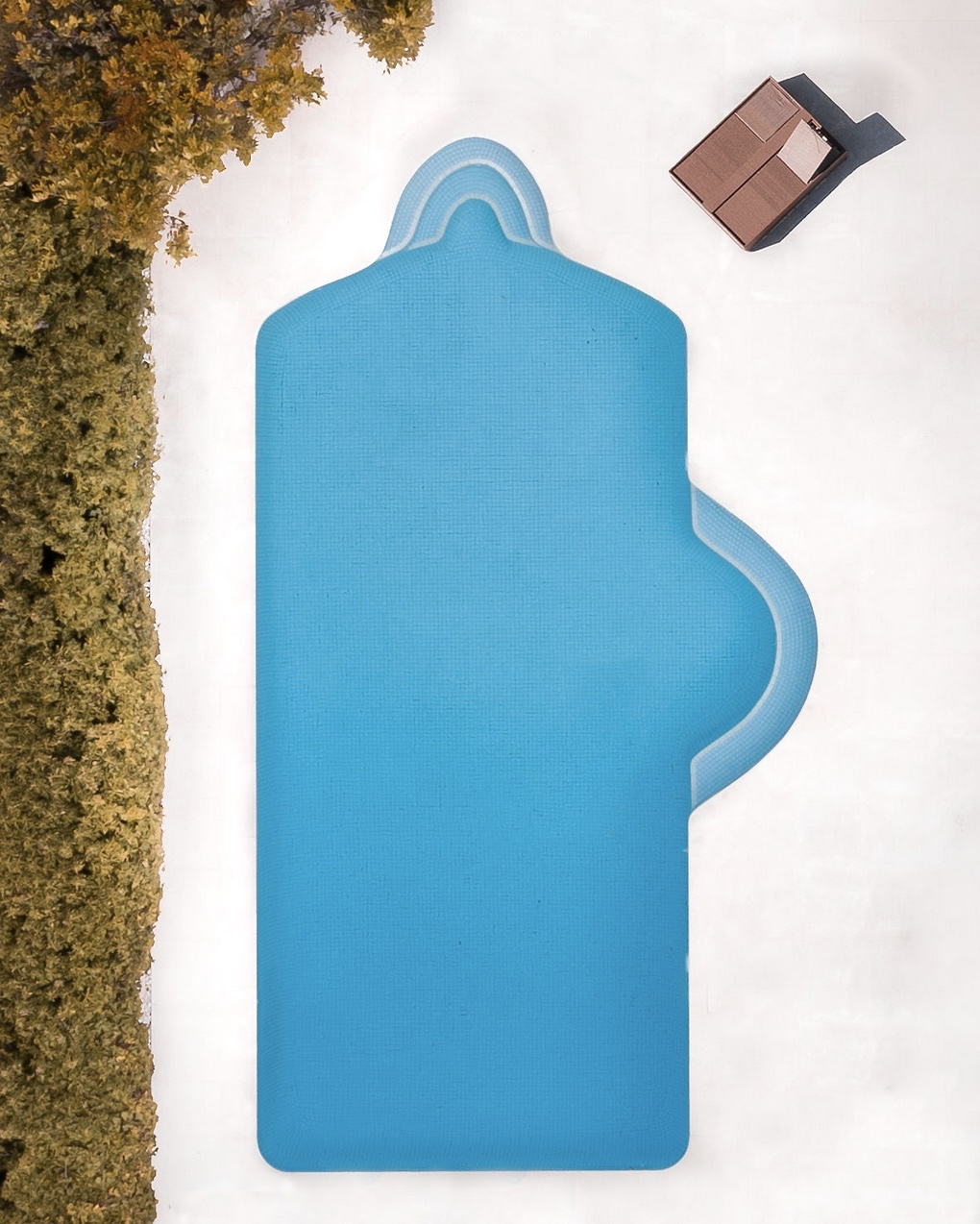 Brad Walls. 'Stories of spring.' 2020.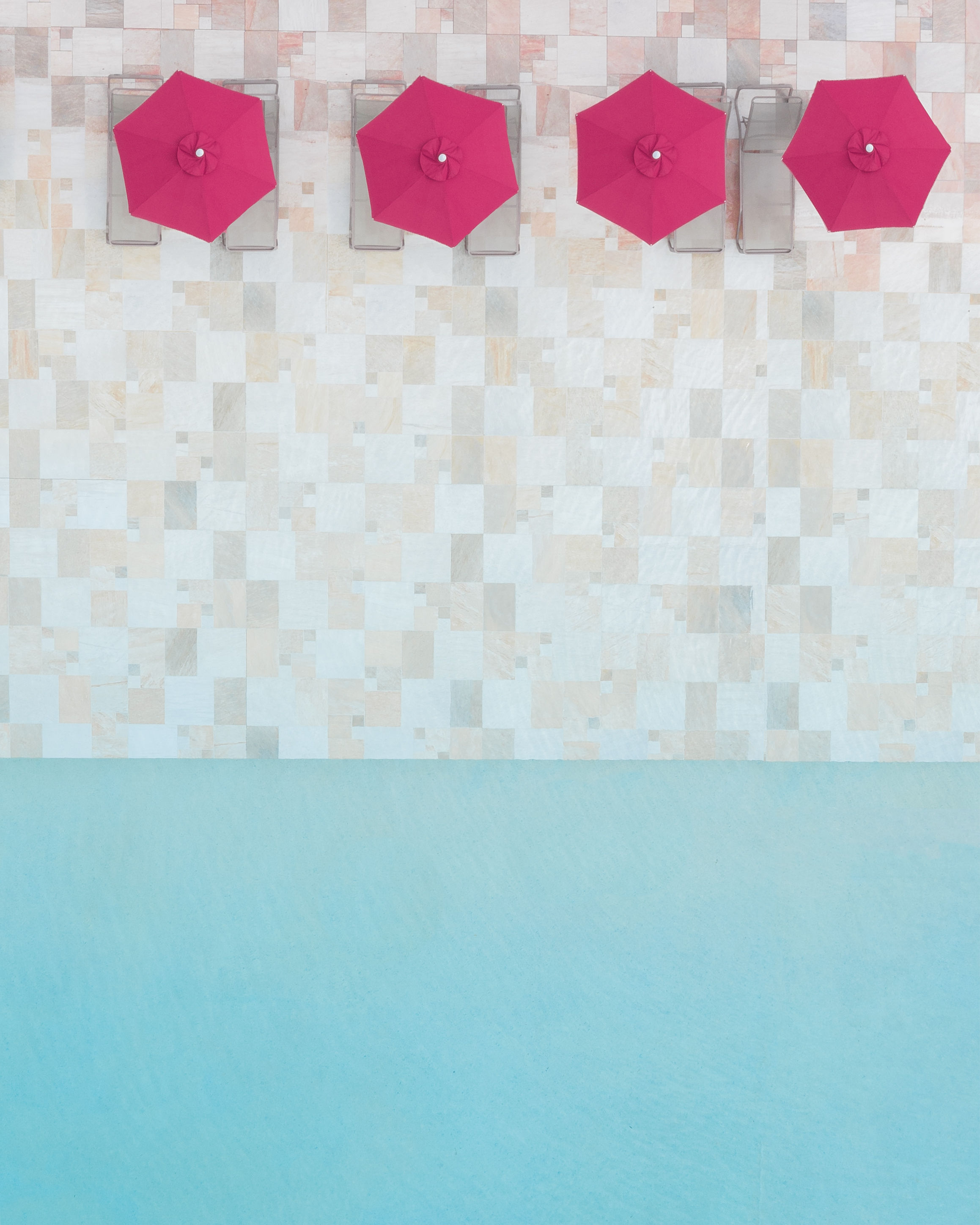 Brad Walls. "Meier.' 2020.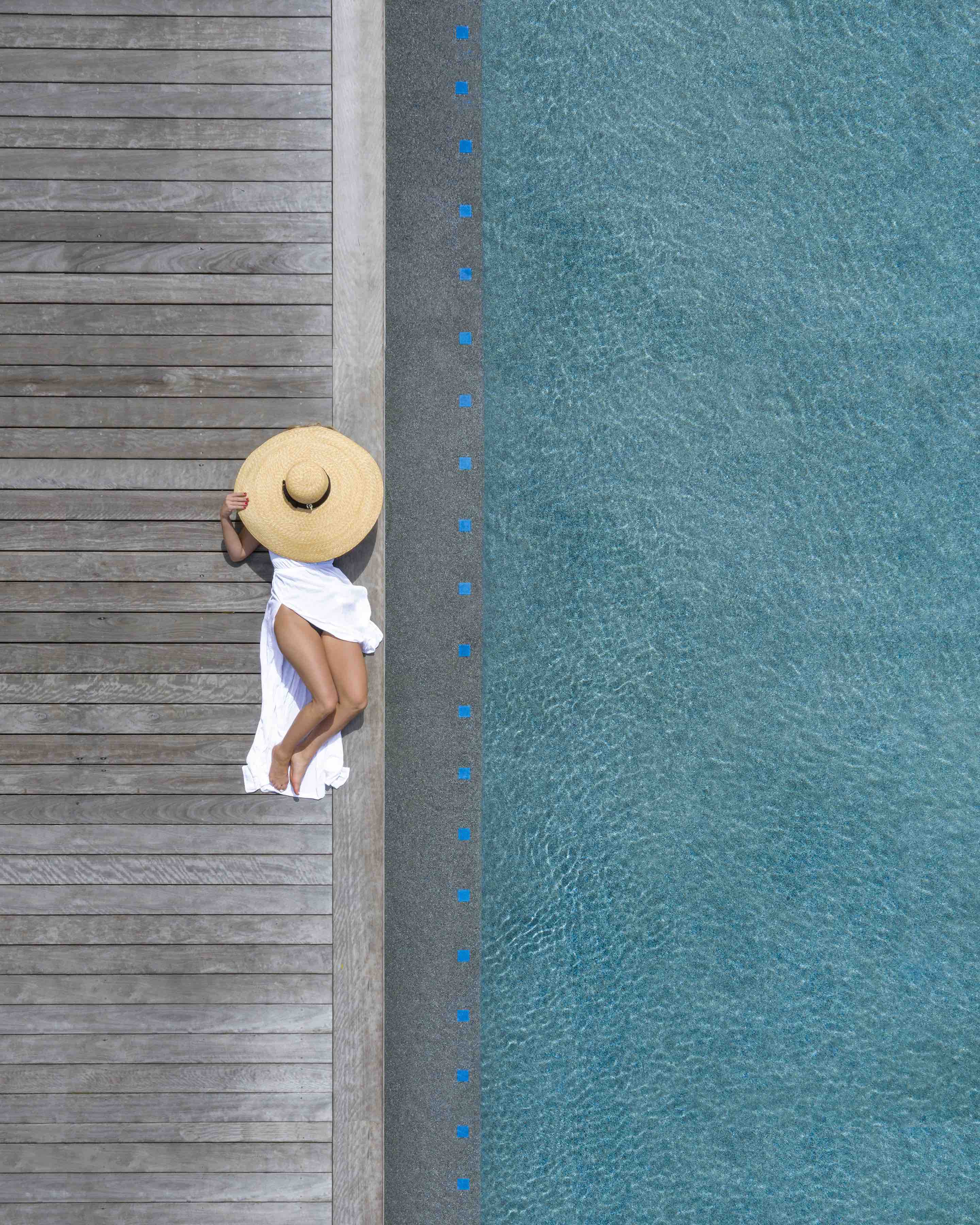 Brad Walls. 'Grecian Sleeper.' 2020.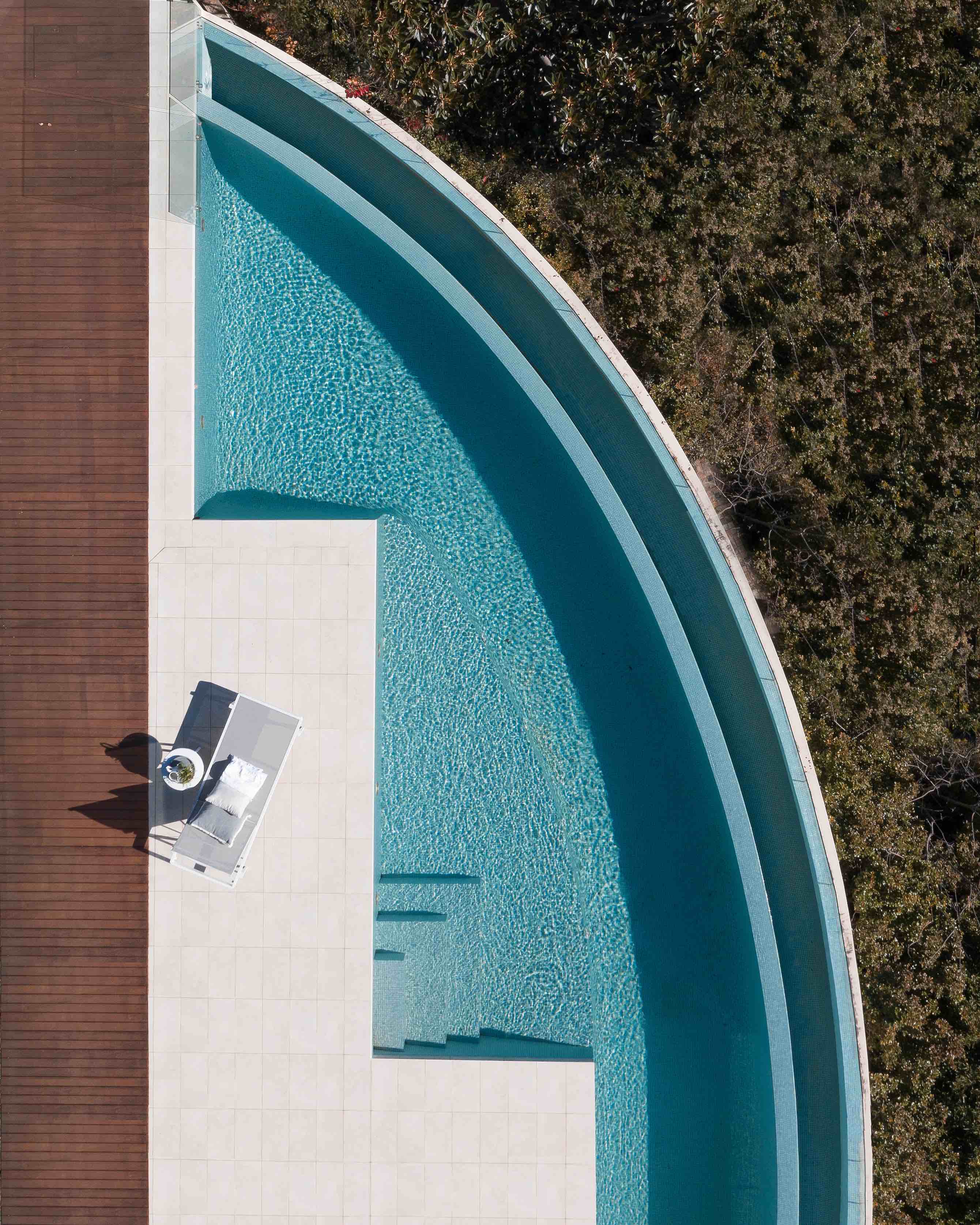 Brad Walls. 'Quarter Pi.' 2020.
Brad Walls. 'Up and Down.' 2020.
Brad Walls fills out the Wild Culture Questionnaire
1. What is your first memory and what does it tell you about your life at that time and your life at this time?
That is an extremely difficult question, as memory in my mind isn't sequential, especially as time goes on; rather it is more the most "memorable" that seems to act like my first. In that case, my earliest memorable memories are of me not willing to go to school, which are quite profound. I had always had a resistance to "by the book" learning and till this day my theory on why I didn't like school was due to
2. Can you name a handful of artists in your field, or other fields, who have influenced you — who come to mind immediately?
Maria Svarbova, Costas Spathis, Slim Aarons.
3. Where did you grow up, and did that place and your experience of it help form your sense about place and the environment in general?
I grew up in a small town in southwest Sydney named "Georges Hall". Often have memories of going for long walks with my labrador as a kid.
4. If you were going away on a very long journey and you could only take four books — one art book, one fiction or poetry, one non-fiction, one theory or
criticism — what would they be?
I don't read.
5. What was your most keen interest between the ages of 10 and 12?
I was obsessed with technology, breaking down computers and rebuilding. I was very curious.
6. At what point did you discover your ability with your photography?
I first picked up a camera when I was teenager but it wasn't until 2018 that I began to refine my aesthetic and pursue it further.
7. Do you have an 'engine' that drives your artistic practice, and if so, can you comment on it?
For as long as I can remember, I've always had a drive to be different, and this is shown throughout my work, constantly pushing the boundaries.
8. If you were to meet a person who seriously wants to  do work in your field — someone who admires and resonates with the type of work you do, and they clearly have real talent — and they asked you for some general advice, what would that be?
You will fail more than you succeed, however it is those failures that create the resilience you need to accomplish your goals.
9. Do you have a current question or preoccupation that you could share with us?
I am focused keenly on the need for modern direction in such a divided world, which is metaphorically portrayed through my work,. And I aim to inspire everyone to see the world from a different vantage point, to be more curious, ask more questions, and employ more empathy.
10. What does the term 'wild culture' mean to you?
A society that pushes boundaries, not conforming to standardised norms.
11. If you would like to ask yourself a final question, what would it be?
What do you believe is the most important component to achieving happiness? Or, what is your definition of success?

BRAD WALLS is an Australian aerial photography based in Sydney. Best known for his use of 'close up top downs,' Brad specialises in aerial portraiture and a minimalistic approach to aerial photography. Follow Brad on instagram @bradscanvas