Standfirst
TORONTO: The SPWC presents a new series: Speaking of Wild Culture, kicking off next week with Chris Lowry discussing "The War on...Scarcity".
Body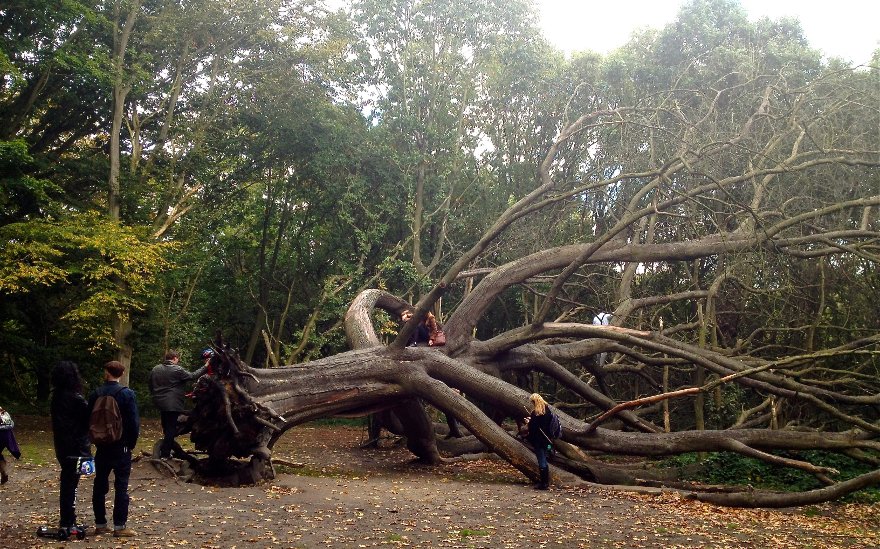 Why are James Lovelock and Amory Lovins arguing? Which is the more wicked problem: climate change or peak oil? Solutions depend on how we frame our problems, and some problems can't be seen clearly in the old frames. In a new essay for The Journal of Wild Culture, Chris Lowry offers a fresh perspective on abundance in the coming age of peak everything. Join us for a short talk and open discussion about what is really going on, and how to re-imagine the future. The Journal Of Wild Culture's Publisher/Editor-in-Chief Whitney Smith moderates.

Tuesday 11th June, 6:30 pm, Victory Café, 581 Markham St., just south of Bloor. Talk at 7, discussion 7:20-8 pm.

Click here to read The War on… Scarcity.

Thoughts from the evening, by Chris Lowry
On June 11 in Toronto, at a charming pub called The Victory Café, the SPWC launched a new event series called Speaking of Wild Culture. The small room was comfortably packed with about 15 kindred spirits. I gave a short talk where I spoke about why, and how, we might fight a new war on scarcity with a culture of abundance, by which I mean a culture of sharing and generosity.

People were very attentive and a lively discussion followed. Beyond the discussion of the essay, "The War on... Scarcity", a couple of powerful ideas emerged for further exploration. One is the observation that young people all over the world are moving away from unrealistic material expectations and are hungry to access a deep spiritual connection to the living earth, to the life force of Gaia herself. Another provocative idea, with respect to the powerful defence mechanisms of the economic system, is that, at least for now, "it's not the economy that is failing. it's change that's failing".

On the second Tuesday of every month in Toronto we'll be holding upcoming "Speaking of Wild Culture" gatherings at the Victory where we will get into these questions more deeply! (6:30 pm for 7, then a brief talk followed by discussion that's done by 8.) For those in Toronto, we hope you'll join us, and if not, perhaps you'll consider organising a Speaking of Wild Culture in your own region. If you'd like some help with any of this, let us know.


Chris Lowry is a media producer with a focus on deep sustainability who has also been active as a social entrepreneur for over 20 years. He has produced internationally acclaimed TV documentary, drama, and animated film, and a writer and editor of publications. This work includes magazines, books, training manuals and educational materials, and has overseeing the production of multi-language versions of both print and video materials. Chris worked in the original team that gave birth to The Journal of Wild Culture in 1986, and was its Senior Editor until 1991.