Standfirst
LONDON: A pair of free, poet-led Peckham walking tours organised by the Society for the Preservation of Wild Culture, taking place this October.
Body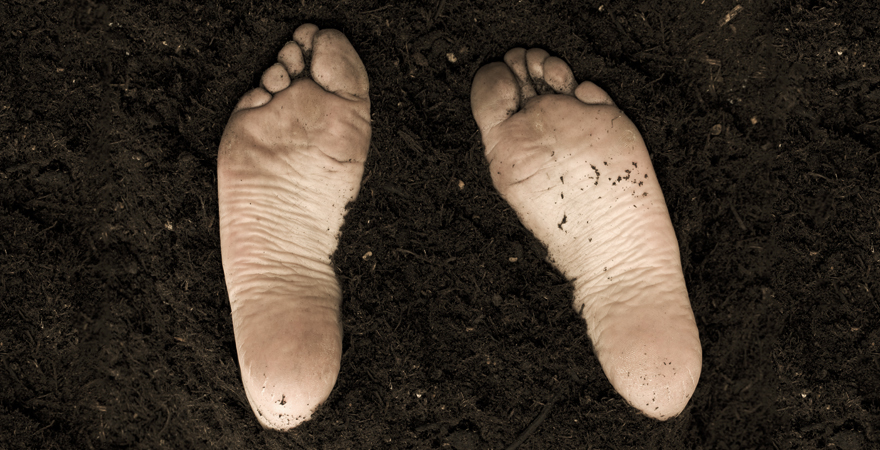 Grass Routes: 5th & 6th October, 2013, 3pm.
Spaces are strictly limited. Email journal@wildculture.com to book yours now!

As part of the Art Licks Weekend, the Society for The Preservation of Wild Culture is hosting Grass Routes – a series of artist/poet-led walking tours around Peckham, South London. The aim is to focus in on hidden elements of the area's history and architecture, and explore places where nature peeps through uninvited. Each walk lasts approximately an hour and a half and features varied contributions from four very exciting poets: Edmund Hardy, Mendoza, Camilla Nelson and James Wilkes.

We don't want to give too much away in terms of the content of the walks, but... from lofty Modernist ambitions to 'low rise, high density' council housing, from false insect etymologies to a church in the shape of a rocket, each walk will incorporate readings, discussion, performance and foraging. And then we'll adjourn afterwards to a nearby pub. 


 
Who's Who

Edmund Hardy is a London-based editor, writer and curator. He edits the magazine Intercapillary Space and, with James Wilkes, a press dedicated to the literary essay, Capsule Editions. At Parasol Unit he curates a quarterly live event connected to each exhibition. His pamphlet of found poetry, Desertion, was published by Arthur Shilling Press, and a collection of essays on poetry is forthcoming. He's currently writing about the architecture of London. He tweets @intercapillary

Mendoza aka Tommy Peeps aka Linus Slug aka slmendoza has recently completed an MRes in Creative Writing at the Hilson School of Poetry, Roehampton. An obsession with the number nine saw Peeps produce the Ninerrors' poetry series – a set of nine poetry pamphlets, each nine pages long containing poems of nine lines, or multiples of nine. The work of Peeps references Northumbrian history, North-Eastern dialect and insect folklore. Peeps is a pretend poet of the Putney Heath.

Camilla Nelson is a poet, artist and researcher who has recently been awarded a PhD in Performance Writing & Ecopoetics from Falmouth University. Her work is concerned with the creation and 'storage' of knowledge in text formation, and has been featured in festivals and exhibition spaces in London and the South West of England and her poetry has been published in several journals and magazines. www.camillanelson.co.uk

James Wilkes is a poet, researcher and writer. He is interested in the ways in which environments and cultural objects interact with each other, and has previously made work about anechoic chambers, stone quarries, and Kensington Garden's secret history as a camouflage training school. www.renscombepress.co.uk / @wilkesjames
Info
Grass Routes: 5th & 6th October, 2013, 3pm. Spaces are strictly limited. Email journal@wildculture.com to book yours now!

Each walk will begin at 3pm from Queen's Road Station. Please arrive ten minutes early to ensure prompt departure. Whilst the walking will be leisurely, we do recommend you wear flat shoes. And remember that this is London, so raincoats, scarves, suncream, water, hiplasks etc. etc. are all advised.