Letter from the Borderlands in Exile
Standfirst
One day, working as a successful investigative reporter in Northern Mexico writing about organized crime, Luis Nájera suddenly had to board a plane with his family. He hasn't been back since. Now — along with two other foreign journalists now living in Canada — he is the subject of a new documentary, The Cost of Freedom, about the global struggle for free speech in a time when journalists are increasingly a target. Luis shares the story of rebuilding his life away from home.
Body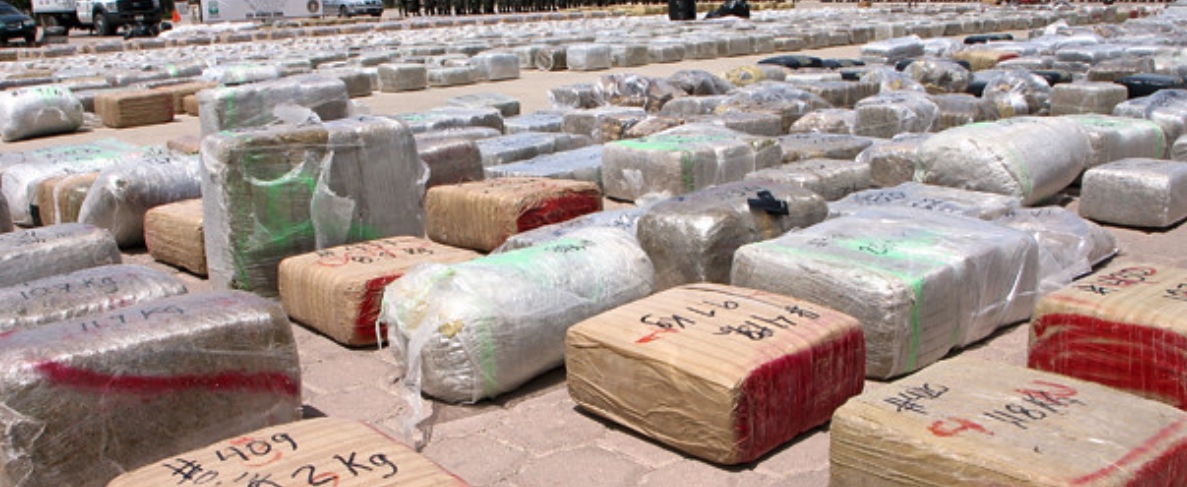 When the economics of the situation are assessed, the scope of what is difficult to comprehend. Photo by Luis Horacio Nájera.
One quiet afternoon a few weeks ago while having dinner at home, my wife, a human resources specialist by training, said, "If you want to be a successful journalist you need a huge, huge ego."
"Why?" I ask, confused by the unexpected comment. We have been married more than 20 years, and this is the first time she has mentioned something about what is required in my line of work.
"You need a huge ego because you must enjoy constantly watching your face on the screen, listening to your voice on the radio, or reading your name in the newspaper. You must enjoy being a protagonist." She said this with a somber and ironic tone. This is not unrelated to my current and significantly extended unemployment.
It's a true borderland united by its resilience to continue — despite three major historic challenges: weather, violence and migration.
After 30 years of being a journalist, I have never thought about my role as a protagonist. Actually, since my early years at university I learned that we, the ones behind the microphone, camera or keyboard are merely messengers. Our role in the news cycle is to get the story straight from the real protagonists to a larger audience.
That's journalism 101 . . . until you, the messenger, becomes the protagonist of the story. In my case, this has not necessarily been for the best of reasons.
RESILIENCE
Before fleeing to Canada, I lived and worked in Ciudad Juarez, an urban centre located on the southern side of the Rio Bravo. Across the river was El Paso, Texas to the North and Sunland Park and New Mexico to the West. These areas combined create what historian Elliot Young differentiates as the borderland, or "a cultural and ethno-racial community united beyond the national limits; a cross-border social space." After a successful career in investigative journalism focused on organized crime, death threats from corrupt law enforcement officers and members of a criminal organization forced me and my family to flee Mexico and seek refuge in Canada. That was 2008.
 
As a region, the Juarez-El Paso-Sunland Park area was the protagonist of many stories I reported on over the years, some inspiring and some tragic. Yet both had in common the strength of this community, a true borderland united by its resilience to continue — despite three major historic challenges: weather, violence and migration. The same three that, inadvertently, became part of my own story of resilience as a refugee, and recently as a protagonist in Canada.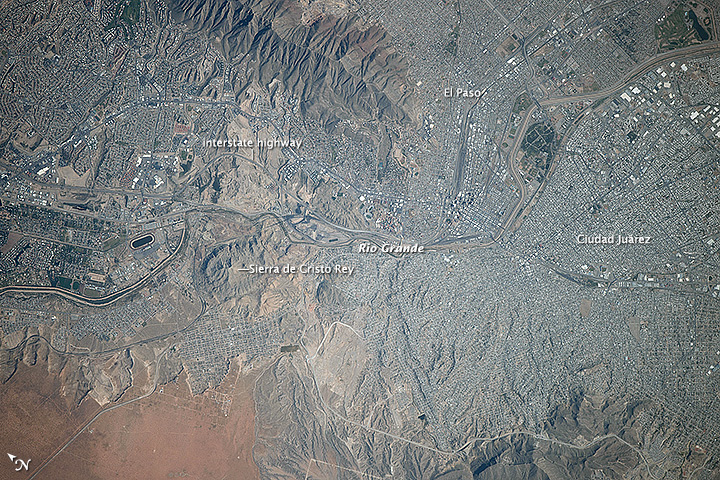 Juarez-El Paso-Sunland Park . . . with over 2.7 million people, this borderland conurbation is the second largest (after San Diego-Tijuana) on the US-Mexico border. [o]
Located in the Chihuahuan desert, this binational region is dry and hot, really hot in the summer, and cold, really cold in the winter. Across the Southwest in the US and northern Mexico, climate change is significantly affecting the area with higher, dryer temperatures and an extended drought. Furthermore, as the climate crisis continues, the social gaps between those who can and those who cannot afford an insulated, weather-safe home, reliable transportation, and enough food to stay healthy are rapidly expanding. Those gaps are even larger in a binational community that attracts thousands of new residents daily, some of them looking for an opportunity to cross into the United States to work or reunite, and many others attracted by the possibility of finding a job within the hundreds of maquiladoras (assembly factories) in Ciudad Juarez. This is by far the largest employment sector, and direct foreign investment helps makes this diverse binational region extremely vibrant.
 
Sadly, the incentive of achieving prosperity at the border has also attracted criminals to the area. Since the prohibition era, Juarez-El Paso-Sunland Park has been a hub for illicit activities that profit from need. For some, it is the need for drugs, for others it is the need for guns or the need to find a better life. As challenging as weather and migration are, criminal activity permeates through all levels of the borderland with incalculable damage to its residents. Yet somehow they have learned how to endure the circumstances, just like I have tried to do since fled to Canada.
ENDURANCE
Before my arrival to Canada in September, 2008, I had little sense of how my life at the borderland would provide me important tools to endure what was about to come later. Back in Ciudad Juarez I had everything I worked hard for, just as my wife had it — great jobs, a house in a good neighborhood, our family close by. After two flights and lots of stress, we landed in Vancouver with three children, five pieces of luggage and zero idea of what to expect.
 
Soon enough I realized that if as a journalist I had a big ego, being on my knees scrubbing 22 toilets every night in a recreational centre in downtown Vancouver would be more than enough to humble me. Then, my embedded borderland-learned resilience emerged to reinvent myself as a refugee, as an immigrant and as Canadian.
" 'Do you like guns?' Juan Carlos asked me one day as we were driving across town in his pickup. . ."
This is how I ended becoming one of three protagonists of the documentary "The cost of freedom, refugee journalists in Canada." The film explores, through the testimonies of Arzu Yildiz from Turkey, Abdulrahman Matar from Syria, and myself, the life of experienced journalists as we settled in exile in Canada after fleeing our countries because of our work. For three years, we opened the doors of our homes and opened our hearts to share with the audience how do we endure the constant paradox of joy — for just being able to survive —  and the sadness for not being able to work as journalists in our home countries.
 
Ironically, our protagonist role in the documentary is far from being famous, relevant or unique. Our lives in exile are unsurprisingly common among many journalists who came to this country looking for safety. If we take into consideration the permanent crisis, both financial and of credibility, that the Canadian media faces, and our lack of a consolidated network that may lead to secure a job, and whatever personal challenges we carry (trauma, language, self-confidence), this is an uphill road that demands that we be resilient, persistent, and emotionally strong. Wait, are not those characteristics of a big ego?
 
I'm confused now. As a journalist in exile who now is a co-protagonist in a documentary about journalism, do I or do I not have a huge ego for being on the film?
Maybe my wife was right. ō
The Cost of Freedom: Refugee Journalists in Canada
Directed by James Cullingham, featuring Abdulrahman Matar, Luis Nájera and Arzu Yildiz.
Tamarack Productions in association with Paradigm Pictures, 2021, 73 minutes.
Get more information on the film and where to view it.
Luis Horacio Najera fills out
THE WILD CULTURE SCRIBBLER'S QUESTIONNAIRE
1  What is your first memory and what does it tell you about your life at that time and your life at this time?
 
I don't remember my first memory, but I do remember being in the passenger's seat as a child, traveling in my dad's pick up at night. In those days we lived in a small town in Northern Mexico and we travelled every weekend to visit my paternal grandmother, about an hour south of our place. This image of being with my father, a tall guy who in those days worked as supervisor in, then, the federal government's bank for agricultural development , therefore he always wore cowboy boots, hat and belt, brings me joy of a simpler life with my family, and the admiration I feel for my dad, 86 years-old now.
 
2  Can you name a handful of artists in your field, or other fields, who have influenced you — who come to mind immediately?
Mexican writers and journalists such as German Dehesa and Miguel Angel Granados Chapa, both amazing and, sadly, both deceased because of age.
3  Where did you grow up, and did that place and your experience of it help form your sense about place and the environment in general?
As mentioned, I grew up in a small town in Northern Mexico, fully agricultural. Growing up there helped me to appreciate nature, family and friendship. When I had a car, I did enjoyed driving far from the city to appreciate the fields, trees, cows and horses. I also do enjoy being close to rivers because it brings me peace.
 
4  If you were going away on a very long journey and you could only take four books — one poetry, one fiction, one non-fiction, one literary criticism  — what would they be?
Poetry: Since I basically don't read poetry, I would take one by Maya Angelou or Robert Frost. Fiction: El llano en llamas by Juan Rulfo, of course in Spanish. Non-Fiction: The Book of Mormon (I am a member of the Church of Jesus Christ of Latter-Day Saints). Literary Criticism: I recognize my complete ignorance on this subject.
 
5  What was your most keen interest between the ages of 10 and 12?
Riding my bicycle, reading comics, and sneaking out to the roof of my home by night, as much as possible, to watch the stars.
 
6  At what point did you discover your ability with writing and journalism?
In the second semester of my undergrad studies in the school of communications. We had a "taste" of if during a class and from there I liked it.
 
7  Do you have an 'engine' that drives your artistic practice, and if so, can you comment on it?
 
Right now my engine is my need to find a permanent job to feed my family.
 
8  If you were to meet a person who seriously wanted to do work in your field — someone who admires and resonates with the type of work you do, and they have talent — if they asked you for some general advice, what would that be?
Think about it twice for three months.
9  Do you have a current question or preoccupation that you could share with us?
Finding a permanent job to feed my family. I'm 51 years old, with two master degrees and 30 years of experience overseas, but it seems this is not enough for any employer.
10  What does the term 'wild culture' mean to you?
It is a repetition. Culture implies, for me, a certain dose of being wild, free, brave. Wild culture sounds more as "creative" to me.
 
11  If you would like to ask yourself a final question, what would it be?
Do you think it would be better to abandon any journalistic/creative/writing aspiration for the benefit of your family, even that may imply going back to work as a janitor?

LUIS HORACIO NÁJERA is a Mexican journalist and crime analyst. He was the PEN Canada-George Brown Writer in Residence in Toronto, and recipient of the 2010 CJFE International Press Freedom Award and one of the 2011 Human Rights Watch Hellman/Hammet Awards. He is a member of Massey College at University of Toronto and a former fellow at the Citizen Lab/Canada Centre for Global Security Studies. Luis has lived in exile in Canada since 2008.
Comments
Remarkable things here. I'm very glad to see your post. Thank you a lot and I am looking forward to contact you. Will you please drop me a e-mail?
Please send us an email to journal at wildculture dot com, and we will forward it to the author. — The Editors
Add new comment